We're Looking for Great Humans
Who we hire is one of the most important things we do as a company. Because when those people are amazing, they make all the difference in the prescription journey.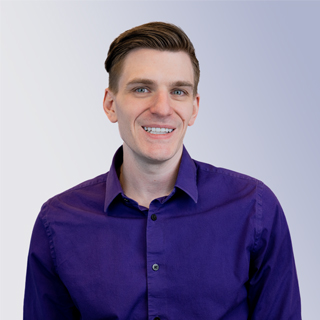 Cory B.
Supervisor, Patient Support
He's a great human. He's also:
A CRx Values Award winner
Passionate about helping patients
Is a charismatic addition to any room
It's nice to see a company try to be the best that they can be.
Hear Cory's Story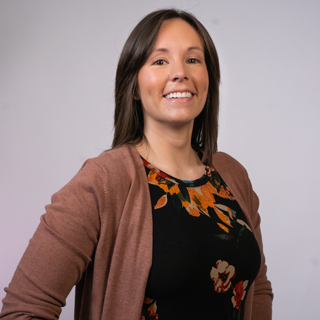 Lauren T.
Manager, Project Management
She's a great human. She also:
Spoils her two dogs like children
Owns a mobile dog grooming business
Cannot eat eggs
I'm constantly growing and learning. I'm not staying stagnant in my career.
Hear Lauren's Story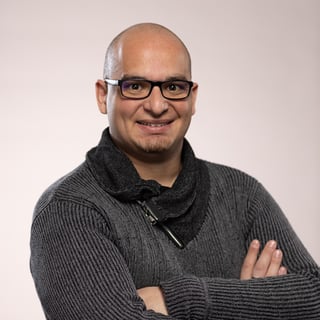 Shayne M.
Program Supervisor
He's a great human. He also:
Loves local and global exploration
Advocates for workplace inclusion
Is a charismatic addition to any room
Not many people can say that they work with a purpose every day.
Hear Shayne's Story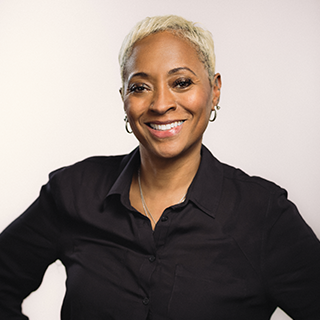 Theresa D.
Program Supervisor
She's a great human. She's also a:
Boy mom
True Crime Show buff
Designer Fashion aficionado
We're looking for people to be able to put themselves in the place of the patient.
Hear Theresa's Story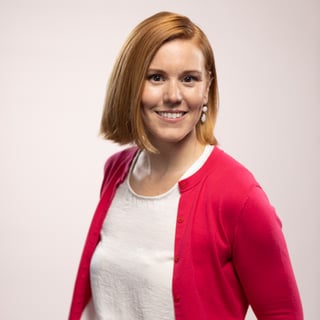 Kylie H.
Product Manager, Enterprise Analytics
She's a great human. She's also a:
Gymnastics coach
NPR enthusiast
Coffee lover
And we just really lift each other up. I love how we're all so devoted to making this very hard work a reality. Because we see the importance in what we're doing.
Hear Kylie's Story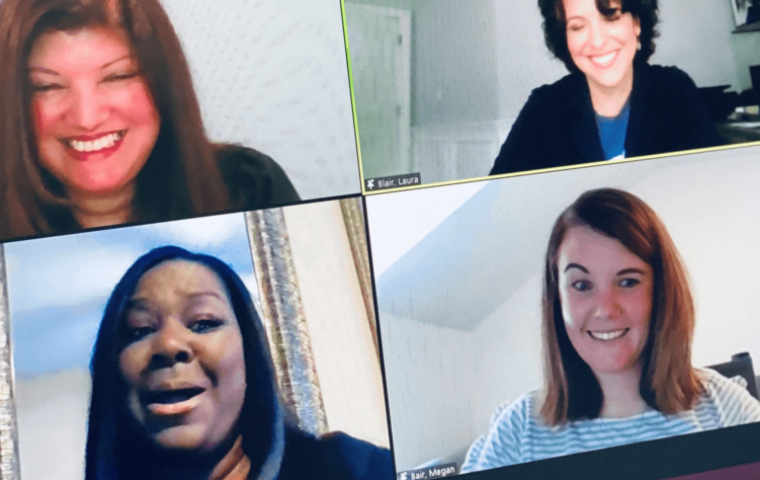 Join a smart, talented, big-hearted team
The people who make up ConnectiveRx are some of the most intelligent and empathetic people we know. They're in it to make the lives of people who have chronic disease just a little bit easier and less frustrating. And as ace as they are at innovating and understanding how to untangle the often complex prescription process, they are equally amazing at doing it all with big, open hearts.
What's our team like?
Techie, Smart, Athletic, Musical, Conversational, Whimsical, Serious, Open, Shy, Genius, Compassionate, and everything in between are just a few of the personalities you'll see inside our doors. But no matter how unique and different we are, every single one of us loves one thing: nurturing the best out of each other and helping our clients. Oh, and working in a cool and collaborative office that we like walking/Teams-ing into every day.
Work + Play
We work together even better when we get the chance to see different sides of one other during company-wide initiatives. Things like wellness events through our Peloton partnership, team activities, cultural celebrations, Employee Resource Groups, and Teammate recognition are active in person and virtually across both campuses. For us, it's important to capture the spirit of celebrating and supporting one another.
We want our Teammates to grow in their careers too. We kicked off a company-wide program called Cultivate to offer courses through LinkedIn Learning, workshops with industry experts and thought leaders, career path exploration, and scholarships for outside professional development.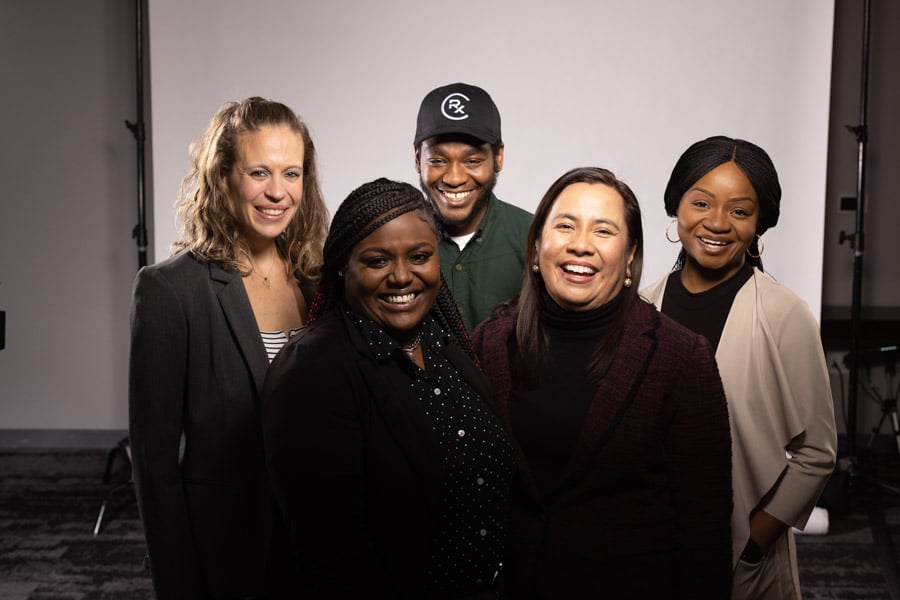 Being inclusive is the only way to work
We believe it's important to foster a diverse workplace across races, genders, orientations, and backgrounds. Diversity, equity, and inclusion (DEI) are important underpinnings for our company. So we have education and awareness programs, Employee Resource Groups that act as ongoing discussion circles to provide support and a safe space, and employee development programs like Sponsorship/Mentorship. We love it when people are wildly different, but all have the common goals of cooperation, inclusion, and giving the other person a chance to talk and share ideas. Meet more Humans of CRx.
Our Values
---
We fully respect that it is our responsibility to honor our commitments, follow company policies, and act with decency, honesty, and transparency. All with the goal of delivering real results to our customers, Teammates, and shareholders.
---
We only succeed as a team when we respect one another and embrace new ideas and ways of working. We're dedicated to empowering our Teammates, giving them the tools to drive better outcomes and deliver market-leading results.
---
Compassion goes a long way
---
We are on the frontline of healthcare, assisting patients through stressful and emotional situations and aiding providers through challenging circumstances. We lead with compassion and respect in everything we do.
---
Cultivators of true talent
---
We understand that success begins and ends with the group of people we surround ourselves with every day. That's why we attract and hire the best and most talented people on Earth who embody our values, amplify our culture, and deliver results.
---
Customer-centric and proud of it
---
We're very proud of the personal, trusting, and long-lasting relationships we've built with our customers. We literally become an extension of their teams, fully integrating ourselves to learn and deliver on what they need.
---
Being innovative is in our DNA
---
We are change agents who challenge the status quo and create something of value every day across our company. We use all of our technology and all of our empathy to help better the lives of our customers and patients.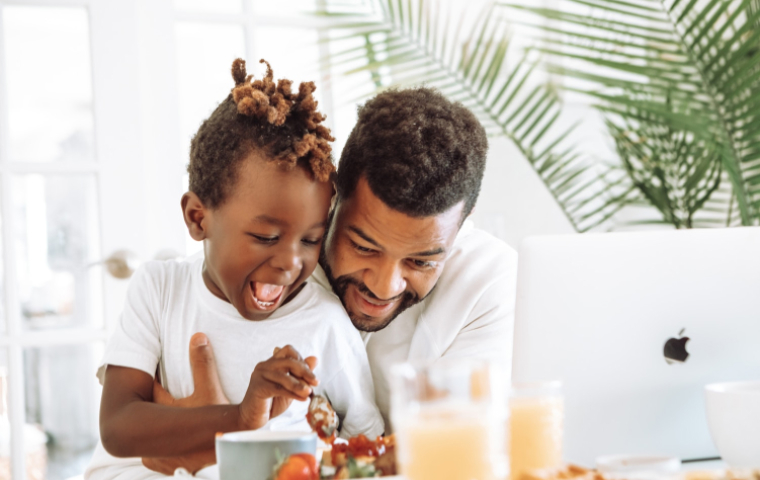 Perks & Benefits for Great Humans
We take care of our own as well. We offer paid family leave for those can't-miss moments, annual bonus plans (because amazing work deserves to be rewarded), and Day One health insurance to cover our Teammates the moment they join. Oh, there's also a matched 401k plan to help Teammates build a thoughtful future of their own design. Our company-wide learning and development program, called Cultivate, is there to nurture the professional growth of people who truly care about taking the pain out of the prescription process. Wellness perks include a Peloton partnership that provides free app-based fitness programming to all employees.