As published by MM+M magazine.
MM+M magazine selects only 20 industry leaders each year for their Pinnacle Awards and Chris Dowd has a well-deserved place among them. Through past work at Pfizer, Publicis, and a start-up in copay solutions he laid the foundation for a career focused on making specialty medications more affordable. At ConnectiveRx he continues to be a guiding force in the national copay conversation and has further defined himself as an industry futurist who's eager to predict what evolving demands the healthcare ecosystem will place on #patients and #pharma manufacturers—demands that affordability solutions must mitigate.
MM+M announces 2023 Pinnacle Award recipients
The award program honors 20 individuals who have scaled the industry's heights — and aren't ready to stop climbing anytime soon.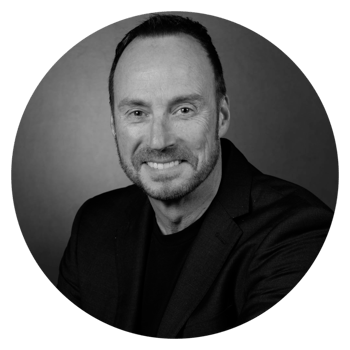 MM+M today announced its 2023 Pinnacle Award honorees. The 20 members of this year's Pinnacle class hail from a diverse range of health- and wellness-adjacent organizations, including pharma companies big and small, medical marketing agencies and makers of devices and diagnostics.
In its third year, MM+M's Pinnacle Awards program honors the leaders, marketers, strategists and creators who have scaled the industry's heights — but who still have many more years of high achievement ahead of them.
"Our industry is quick to honor its young stars and its legends after they retire," said MM+M editor-in-chief Larry Dobrow. "But we have a bit of a blind spot for the many professionals who have accomplished great things and aren't anywhere close to the end of their careers. The Pinnacle Awards are designed to remedy that."
The 2023 Pinnacle Awards honorees will be profiled in the March print edition of MM+M and celebrated at an in-person event scheduled for April 4 in New York City. For more information, click here.
The 2023 Pinnacle Award honorees are:
Bob Allen
Lead, worldwide engagement and channel planning, U.S./Canada oncology, Bristol Myers Squibb
Chris Dowd
SVP, market development, ConnectiveRx
Claire Gillis
CEO, VMLY&R Health
Manish Gupta
CEO, Indegene
Steve Hamburg
Managing partner, chief strategy officer, Calcium
Holly Henry
Chief medical officer, Klick Health
John Kenyon
SVP, managing director, Targeted Media Health
Becky Lauer
EVP, director of global media, GCI Health
Maureen Lippe
Founder and chairman, Lippe Taylor
Craig Mait
President and chief revenue officer, Mesmerize
Michael McNamara
Managing director, McKinney Health
Wes Michael
President and founder, Rare Patient Voice
Bansi Nagji
President, healthcare, GoodRx
Bill Nichols
VP, head of marketing, Bluebird Bio
Michael Parisi
Global president, medical strategy and communications, Lumanity
Jo Ann Saitta
Managing director, business transformation, EY
Peter Saltonstall
President and CEO, NORD
James Talerico
President and chief creative officer, Heartbeat
Shannon Walsh
President, North America PR, Ogilvy Health
Jim Weiss
Founder and chairman, Real Chemistry
Posted on: January 17, 2023