Thomas Westburgh, Senior Manager of Fulfillment, Procurement and Transcription, discusses what it means to be "customer-centric "and some of his favorite projects while working at CRx.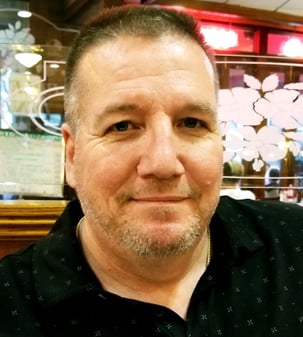 What's your role at ConnectiveRx? 
I am the Senior Manager of Fulfillment, Procurement and Transcriptions. I'm responsible for the daily outgoing communications and payments for patients and health care providers. In addition, I manage the process for incoming claim mail that is scanned-in within the department, to create an electronic workflow. I'm also a CRx utility infielder, managing a variety of other tasks as they come up during the day.
Why did you decide to pursue this career? 
In high school I enrolled in an industrial graphic arts class. This is where I was introduced to print production, photography, and design. I was hooked. I went on to study photography and I'm still active in this medium. As a staff photographer for a local newspaper, I had over 2000 bylines. I was employed by Kraft Foods in their in-house print production as a team leader and project manager. From there I joined the PDR team, where I directed print book production, purchasing, creative services, and fulfillment distribution. This brings me to the CRx team, where I'm able to utilize all the creative and managerial skills I've acquired throughout my career.
What are some characteristics from your career that you also use in your personal life? 
I'm someone who was given a strong sense of responsibility and work ethic by my family and my time at CRx has enhanced these traits. I'm an early riser. I hit the ground running when I get to work and do whatever is required to get the job done. This gives me a sense of real satisfaction, which carries over into other areas of my life.
Which ConnectiveRx value resonates with you the most and why?
Being customer-centric is the value that resonates with me most. From my first job working in a family-owned hardware store on the corner of Main Street, I learned that a customer is more than just someone to whom you are selling something. They are community. To this day, everyone I encounter -- staff, colleagues, and clients -- I consider to be my customers.
What are some of your favorite projects that you were a part of during your time at CRx?
There have been many projects that I have enjoyed, but one my favorites was being given the opportunity to create and roll-out an employee empowerment team within the Contact Center, working with staff members toward the goal of celebrating their roles at CRx. Another project I valued was organizing CRx teams for a volunteer project with Habitat for Humanity. This was a rewarding experience for all of us, giving back to our local community while learning new carpentry skills!
When you're not working, what are we most likely to find you doing?
I enjoy doing my photography, traveling, and spending time with family.
Posted on: December 29, 2021