Founder, previous CEO and chairman tapped to lead pharmaceutical services company in next stage of accelerated growth.
WHIPPANY, N.J., Jan. 24, 2023 /PRNewswire/ -- ConnectiveRx, a leading provider of specialty medication access, affordability and adherence solutions, announced today that Chairman of the Board Harry Totonis is returning to lead the company as chief executive officer, effective immediately. Totonis succeeds Jim Corrigan, who has stepped down from the CEO position.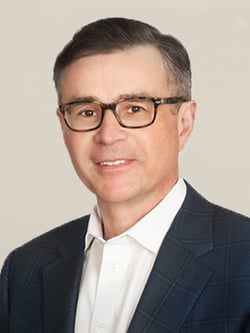 Working with Genstar Capital, Totonis founded ConnectiveRx in 2015 and spent more than five years as CEO, a period during which the company achieved record growth and success. He transitioned to chairman of the board in 2021 and continued his strategic advisement of the company over the last two years. Prior to ConnectiveRx, Totonis served as president and CEO of Surescripts. Under his leadership, Surescripts developed as the nation's leading e-prescribing network and was instrumental in digitizing the world of medication prescriptions, eliminating paper from the process. He has a long tenure of executive positions in global technology and services companies such as MasterCard and Booz Allen Hamilton.
"Harry's long standing experience as a founding member of ConnectiveRx combined with his deep expertise in the health technology and financial sectors position him to best lead the organization through this pivotal stage of accelerated growth. His relationships with the team will allow a seamless and smooth transition," said Eli Weiss, managing partner, Genstar Capital. "We are thankful to Jim Corrigan for his leadership over the last two years and wish him well in his next endeavor."
ConnectiveRx partners with hundreds of pharmaceutical manufacturers to help healthcare providers, patients and caregivers navigate the complex specialty prescription journey by providing award-winning medication access, affordability, awareness and adherence solutions. Each year, nearly 100 million patients benefit from the assistance of ConnectiveRx.
About ConnectiveRx
ConnectiveRx takes the pain out of the prescription process for pharmaceutical manufacturers, healthcare providers and their patients. Through a technology-driven platform of patient support, affordability, awareness and adherence solutions for branded and specialty medications, the company provides services which help patients and their healthcare providers navigate the complex medication journey for more than 92 million patients and 1.6 million healthcare providers each year.
ConnectiveRx is headquartered in both Whippany, NJ and Pittsburgh, PA. To learn more, visit www.connectiverx.com or follow us on Twitter, LinkedIn and Facebook @ConnectiveRx.
Posted on: January 24, 2023