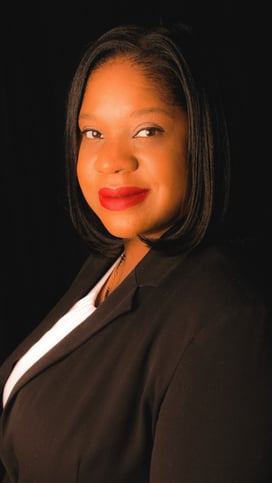 Sabrina Jenkins, Senior Manager, Program Management Lead, discusses making the jump from finance to Program Management, vulnerability in the workplace, and being a part of the solution.
What's your role at ConnectiveRx? I am a Senior Program Management Lead. I manage two teams of Programs Managers: the Astra Zeneca Team and the Novo Nordisk Team. My job is to manage client contact surrounding operational satisfaction, assist with managing client Roadmaps for development, and help assist with troubleshooting issues and removing obstacles.
Why did you decide to pursue this career? I wanted to do something different with my career. Prior to coming to CRx, I was an Assistant Vice President in Finance at Bank of America, working in Operations and the Retirement Business. I was at a crossroads. I questioned where I wanted to take my career. I remember talking to my cousin Crystal Darby (who's now Analyst, Payment Solutions at CRx) about my career and she sang high praises about CRx - the relationships, the people and the CRx mission. After that conversation, I investigated CRX, and the rest is history. CRx is what I was looking for.
What are some professional characteristics that you also use in your personal life?  For one, confidence. I learned self-leadership is shared leadership. Everyone involved is a leader. Another is to trust each other. Be flexible, be kind, be patient, utilize my Project Management skills, and be disciplined.
Which ConnectiveRx value resonates with you the most and why? The value that resonates most with me is: Collaborative "We succeed as a Team". I like to relate this to coaching my daughter. There are five players on a basketball court for a reason. When we collaborate as a team we bring energy, passion, and diversity of thought to build on something great. When we collaborate, we build something unstoppable and something magnetic that everyone wants to touch and be a part of. There is no "I" in team. I work with very intelligent individuals throughout CRx. I am only as successful as they are when we collaborate as a team.
You're a Sponsoree in the CRx Sponsorship program. What has the program helped you learn about leadership? I learned to be vulnerable. I learned it's ok not to have all the answers. Continue to embrace self-confidence and self–awareness. Know my abilities as well as my limitations and where I need to grow to continue to succeed. Continue to be uncomfortable to grow as a leader. If I continue to grow, I know that I will continue to evolve.
What does Black History Month mean to you? Inspiration, humility, culture, accountability, and courage. It means understanding the Black History struggle and that there was always someone who opened the door for others like myself to fit through. It's a time to embrace those who came before me, those in the present and people who continue to work to make a difference. It's a time to live in the movement and be responsible for articulating the challenges of inequality while being a part of the solution.
When you're not working, what are we most likely to find you doing? I'm being a mom, wife, friend, mentor, and sister. I am busy with my kids mostly. My daughter plays on the Georgetown Women's Basketball Team. My husband and I coached her since she started playing. Our role right now is to mentor her from afar as she learns to face adversity as a college athlete and student. My middle son is 16; my husband and I spend a lot of time mentoring him on how to use his voice as a Black male in society as we bring awareness to inequality in all aspects of our lives and bring solutions. My youngest son is 9, and I volunteer on the school board to contribute to board conversations and the community of parents who want to ensure academic success for all children in our community from K-12.