We recently sat down with one of our awareness and adherence experts, Patrick Hawthorne, to pick his brain on the current state of the industry and how brands can, and should, be utilizing the A&A tools available to them to support patient medication adherence.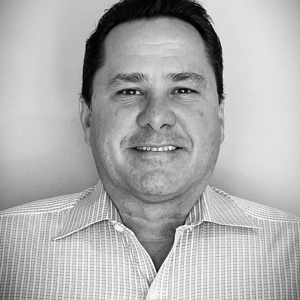 ConnectiveRx: Let's jump in by looking into the future. Thinking about awareness and adherence, what is something that is right around the corner that many companies and organizations are not considering?
Patrick Hawthorne: When you're talking about ways to boost awareness and adherence of a drug, it's all about timing and precision. We work to educate our brand and agency partners around the importance of targeting clinicians and patients with messaging in the EHR workflow. They are seeing the branded message while actively discussing and building a treatment plan, so that message becomes part of the conversation. Plus, having that message be triggered based on predefined criteria builds trust with the patient, because that message is so relevant to what is being discussed.
Looking at how this evolves or what is around the corner, we will see regulatory changes that will increase patient portal usage. As the industry grows with these changes, branded messaging in the patient portal helps keep the conversation going even after the patient has left the clinician's office.
CRx: Generally speaking, how does a brand get real value from A&A investments?
PH: The great thing about electronic communication is the ability to collect actionable data. For example, brands can easily compare test and control populations, measure prescription lift, and calculate ROI per invested dollar. Plus, patient compliance on some programs can show medication persistency in a test and control environment.
Equally important is the indirect value from their investment. It may be harder to measure, but accurate and well-timed messaging from a brand awareness campaign can leave positive impressions with clinicians and patients.
CRx: When working with both brands and agencies, what are some of the most common questions you get from these two entities, if they differ?
PH: It's interesting when we field questions from brand and agency partners because they ask different things depending on whether they've used common EHR messaging tactics before. Some partners are very familiar with the process while others lack experience and therefore require more education. There's also an element of ongoing education for all partners, regardless of their experience, where we focus on topics like consumer and clinical reach, NPI targeting and data availability, cost and outcomes.
CRx: What are the biggest gaps you have seen between how brands commonly approach A&A today and what they should be doing to best support patients getting on therapy?
PH: The biggest gaps usually revolve around expectations with regards to data and targeting, specifically with limitations on NPI matching. Prescribers may have multiple specialty designations, so NPI matching can create significant gaps in message effectiveness. This, in turn, can affect reporting accuracy. We have found that casting a wider net that doesn't just rely on NPI is the best way for brands to overcome this issue.
CRx: What would you say is the biggest value of leveraging the largest possible network of prescribers for A&A messaging programs?
PH: Being able to tap into such a large network allows the brand to reach as many targeted prescribers as possible while avoiding duplication. This is especially useful when you consider those in health system reach. At ConnectiveRx, we have exclusive access to 150,000 Heath Care Practitioners, all available to receive and discuss our partner brands' messaging with their patients.
Posted on: November 3, 2021