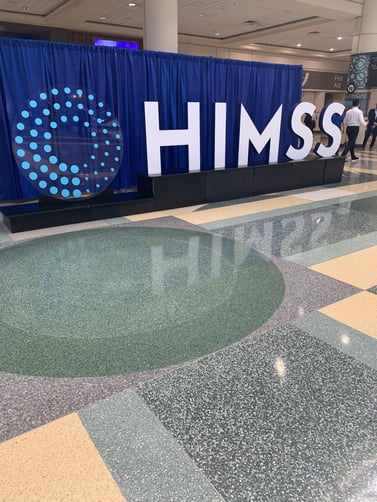 Another HIMSS conference has come and gone, and while this year had a more "normal" feel thanks to the increased numbers from last year, lack of mandatory masks, and the energy you can only get from an event like this, COVID still had an impact on the conversations and presentations.
We are all eager to move forward, and at HIMSS22 much of the focus was on looking ahead to what the post-COVID healthcare landscape may look like. The health tech field understands that we need to look back in order to look forward to spot the patterns and focus on what works while fine-tuning what didn't.
We have all seen the increase in patients who are becoming more comfortable with doing their own research around their conditions, medication, and affordability options. This in itself is great, because patient engagement translates to better medication adherence and an overall healthier population. But experts warn brands to not be too complacent and to instead take steps to control the narrative. After all, misinformation is just as prevalent as good information, and no one wins when patients are not seeing facts or finding credible savings opportunities.

Telehealth is another area of healthcare that saw a huge increase over the past two years. While this spike will likely not be maintained moving forward, it will certainly be more prevalent than it was before the pandemic. This is another positive for brands who can, and should, be looking towards every digital tool available to share their messaging programs. Telehealth is certainly one of those valuable channels.

Every day, we at ConnectiveRx work side by side with brands to support healthcare providers and their staff. We are well aware of how challenging things like prior authorization can be on HCPs and how it affects patients, but it still leaves such an impact when we come to an event like HIMSS22 and see more data around these issues. For example, did you know that HCPs and their staff can spend the equivalent of two days per week trying to gain prior authorization for their patients? Imagine the potentially life-altering conversations an HCP could have with their patients if they weren't spending all that time on a PA!

The evidence is clear that digital tools, such as electronic prior authorizations, can get patients on therapy faster. Copay programs are another digital tool that have proved their worth, especially during the pandemic. In a time where financial burdens plagued many patients, copay programs kept them from losing their medications, and that is something to be both celebrated and built upon by service providers like us.

And finally, a diverse team brings broad perspectives that can help create "a near perfect mission". Whether in space like HIMSS22 keynote and astronaut Joan Higginbotham or helping patients get on therapy here on Earth, humanity can accomplish greatness when we work together. Building and celebrating diversity is a key part of CRx's Collaborative value, because we know that the patients we serve come from a variety of backgrounds and therefore need understanding from us as an organization. Our team left HIMSS feeling inspired by this conversation and excited to continue our work to build a strong team to help our patients and partners through the post-COVID world.
Posted on: March 18, 2022