In a June 2023 webinar sponsored by ConnectiveRx, 3 experts shared their experiences and opinions on the future of automation in buy and bill copay programming: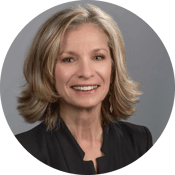 Ticia Cawley
VP, Client Solutions, ConnectiveRx
Ticia is an integral part of the ConnectiveRx Client Solutions Team, with expertise in affordability and hub services for specialty products. A passionate and results-oriented biotech professional, Ticia has over 20 years of healthcare experience and has driven sustainable business performance and cultural change to benchmark levels in ConnectiveRx's specialty market sector.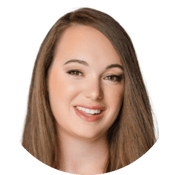 Elizabeth Johnson
CEO, MedicoCX
Elizabeth started her career in allergy and immunology and fell in love with the challenge of specialty medication access. A Licensed Practical Nurse, she is currently the Chief Executive Officer for MedicoCX, a nationwide group of independent specialists, primarily allergists. Elizabeth has been able to successfully educate facilities, community based physician practices, and manufacturers on the complexities of medication access in real time. Her efforts have resulted in millions of dollars of unrecognized revenue for medical practices across the US, all while maintaining the patient as the highest priority.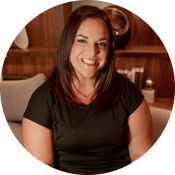 Melissa Paige
President, NAMAPA
Melissa is the President of The National Association of Medication & Patient Advocacy, and Co-CEO of The Healthcare Advocate Summit. Melissa is a recognized expert in patient access programs and navigation. She is a prolific public speaker and educator. She applies her unique set of Medical related knowledge, diverse Pharmaceutical expertise, and Leadership skills to oversee and coordinate process improvement projects that enhance business models and redesign workflows for improved efficiencies. Her passion for the patient drives her to break down access barriers and seek avenues for the highest quality care.
With decades of collective in-the-trenches experience, these 3 thought leaders provided a fast-moving 60 minutes of real-world observations on how automation is (and should be) finding its place in Buy & Bill copay programming. Watch the full webinar here, and read on for some highlights.
Ticia launched the conversation by reminding the audience that Buy & Bill (B&B) copay has moved far beyond the days of 100% manual processes. In fact, today's B&B copay programs can function in a 100% electronic process: paperless from end to end. While it may not be as standardized as in the NCPDP pharmacy system — with real time approval or denial of claims — there is automation available in 2023's Buy & Bill copay programs.
But, notwithstanding the progress made to date, physicians and staff members are looking for more. Citing a recent survey conducted by ConnectiveRx, Ticia noted that it is "clear that digital solutions and automation are definitely preferred by the prescribers and the prescriber office staff." For more on this survey, see an April 2023 article by Ticia in Drug Channels: Prescribers More Likely to Choose Brands with Automated Processes for Buy-and-Bill Copay Assistance.
During the one-hour webinar, panelists tackled a series of key questions:
What should brands be doing to add automation in Buy & Bill program design?
Should we be prioritizing portals in our push toward automation?
What are the most effective payment vehicles; which do you prefer?
How do we go from a 'good' model to a 'great' model?
What are some additional access challenges you face?
What do you see as the future of Buy & Bill copay?
The webinar participants make several key suggestions to move toward a stronger future state:
In the process of copay vendor selection, manufacturers should make sure that the provider you choose is willing and able to be a true expert partner. Make sure they have the deep Buy & Bill expertise that allows you to really lean on them (read more about choosing the right copay vendor).
As manufacturers are investing in their programs, technology needs to be right at the top. Be sure you have the right support, the right hub, full automation, and clear and complete communication channels, right from the start.
Manufacturers must work with their entire team — copay provider, FRMs, and field team — to educate key offices about the copay resources available, including the portal. Show them how easy it is. Use handouts, use demos, take them step by step: here's how to do it, here's what works, encourage them that once they're going, it will save them time.
Robust reporting to offices is crucial. Elizabeth: "When I log into any portal, I want to be able to pull a patient list. You must know who you have on what product, as well as their diagnosis, their prior updates, payments processed, and so on. So when I log in to any ConnectiveRx portal, the first thing I do is to export or get a list of my patients."
Access continues to be a challenge. From old-school hurdles like exclusion lists, PAs, and step edits, to the new tactics such as accumulators, maximizers, and alternative funding programs. Manufacturers must help their key prescriber teams understand the current payer policies and help them navigate successfully.
Melissa: "The future of Buy & Bill copay assistance is getting to the point where the patient has to do the least amount of work possible, but still has assistance ready to go."
---
In the end, patient out-of-pocket cost continues to be one of the biggest challenges in keeping people on the medication they need. That's why ConnectiveRx is an innovator in copay, voucher, and patient assistance programs. We use multiple digital and traditional channels to help patients and providers understand out-of-pocket expenses and access affordable therapy. To learn more about our affordability support, reach out to us at Inquiries@ConnectiveRx.com .
Posted on: June 23, 2023