Pharmaceutical brands have realized that engaging patients and providers in ways that give
them agency over their own experience is critical to building the relationship. Unfortunately, the many policies and practices designed to protect business processes over ease of medication access have made it more difficult than ever for brands to empower their constituents.
To do our part to address these challenges, the experts at ConnectiveRx have compiled our second annual Market Outlook Report, where we find best practices to the biggest roadblocks brand teams are facing today.
In this report, ConnectiveRx untangles the patient journey web, particularly within the specialty space, and unlocks the keys to success that brands should be implementing in 2023 and beyond, including:
Uncovering ways to make data work hard for your brand; you should not have to work hard to extract the actionable meaning behind the data.
Accessing the tools and technology that exist today to stay one step ahead of barriers to affordable therapy.
Empowering patients to take charge of and feel confident in their therapy – the next evolutionary step in the patient journey.
Executive Summaries of Each Section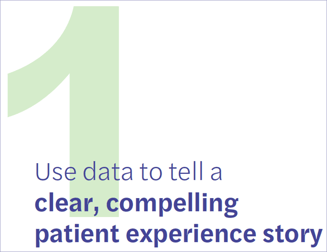 Pharma executives are looking for granular patient and prescriber-specific information that enables manufacturer teams to provide real-time one on-one support — the kind of support that helps patients start and stay on therapy. Fortunately, such data is already being collected by hub and copay service providers. Customizable, interoperable data, presented in user-friendly portals, promises a revolution in the continued push for medication access and affordability.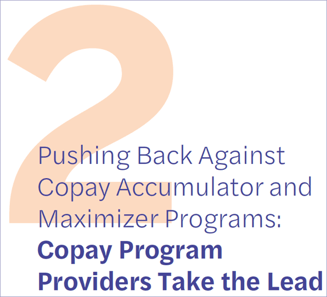 The conflict over manufacturer copay support programs is here to stay now that most payers see the potential revenue streams that can be leveraged to maximize their profit. And nowhere is that mindset shift more apparent than in the rapid rise of accumulators and maximizers. Coinciding with the recent growth of these copay adjustment programs, copay program providers must constantly look for innovative ways to ensure all copayments made by or on behalf of a patient count towards their deductible and out-of-pocket limits.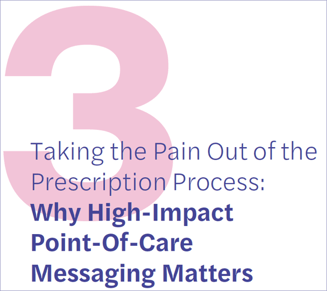 Pharma brand teams can no longer rely solely on sales representatives to deliver key marketing messages to prescribers. They must find alternative ways to access HCPs and deliver key sales messages. Fortunately, technology is already working to fill the gap. A corps of expert providers is stepping up to implement sophisticated, in-workflow, omnichannel messaging solutions that reach key stakeholders in real time. In many cases, these solutions are completely customizable to meet the specific needs of each brand. What's more, they're configurable to create a stream of end-to-end messaging options designed to integrate with and complement established hub and copay programs. Today's messaging providers are working with manufacturers to foster meaningful conversations that help patients understand and manage their own healthcare.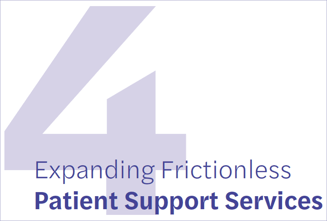 Specialty drugs now account for 51% of total pharmacy spending. And as they become more
expensive and command an ever-larger share of insurers' budgets, payers are instituting
increasingly aggressive cost-shifting strategies that now include accumulators, maximizers, and specialty drug carve-outs. To win the contest for access and adherence, specialty-brand prescribers and patients rely on comprehensive manufacturer provided support services, including fully customizable prescriber-facing portals and a broad array of prescriber-facing electronic support services.
The 2023 Market Outlook Report is available for immediate download. Grab your copy now!