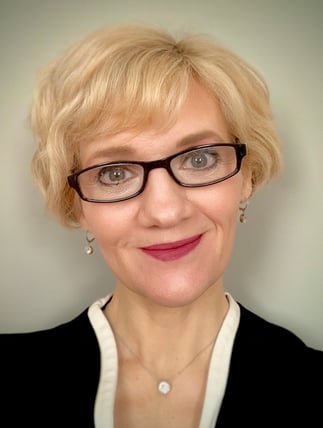 Diane Houser, Director of Employee Relations, discusses the role of Human Resources as a strategic partner in business, how she uses her HR skills beyond the workplace, and in honor of Women's History Month, how women like Clara Barton have inspired her.
What's your role at ConnectiveRx? I am the Director of Employee Relations on the HR team. My role focuses on assisting our employees and contractors, including answering questions, handling a lot of confidential information and paperwork, sharing the work of the HR team, and recently, helping teammates safely re-enter our offices.
Why did you decide to pursue this career? I graduated from college with a degree in Psychology and a degree in Philosophy. To be honest, HR and Employee Relations, in particular, are a good fit for that background. In my role, I often think about what has motivated a person to do something or not do something. There is a lot of analysis of action and accountability.
Besides my curiosity about people's personalities, I tend to be a chatty person. I love to talk with people and hear about their lives. People are the heart of any company and being in HR allows me to use my skills to help not only the business but teammates as well.
What are the biggest changes you experienced throughout your career? Human Resources has changed a significant amount over time. I actually recall when it was referred to as the "Personnel" department. Back in the day, there was a lot more focus on party planning and running payroll. Over time, "Personnel" has grown into a respected and valuable asset to any company. In 2022, HR is a serious strategic partner for the business, protecting the company, and ensuring employees have someone to reach out to for assistance and care.
March is Women's History Month. To celebrate the "history" part of Women's History Month—what women (either past or present) do you find inspiring and why? There are so many outstanding women in history that it is hard to pick just one person who inspired me.  Likewise, I am inspired by all of the young women of today who speak up for themselves and actively pursue their success. I cannot wait to see what wonderful things are accomplished by today's female leaders.
Looking back in history, I would have to say that I am inspired by Clara Barton who founded the American Red Cross during the Civil War. I am astonished at her level of bravery in the face of war and tragedy. She persevered when times were harsh and did not shy away from difficult things.
What does Women's History Month mean to you? When I was growing up, there was not a Women's History Month. So, celebrating the accomplishments of women means that future generations will know the important roles that women have played. The amazing things, both large and small, that women add to the world will be acknowledged and remembered. I am the proud mother of three young women, and I cannot wait to see what wonderful things they do for their communities and world.
Why is it important that more women are represented in the workplace? I think it's important to include more women and those who identify as women as decision makers and leaders in the workplace. Each person brings their own unique experience to the table and when combined, all of those experiences create a better outcome. I truly believe that there is strength in diversity.
How does your career impact your personal life? I use a lot of HR in my daily life. There are always situations where taking the time to talk to people, hear them out, and find a good path forward is the best approach. I have developed excellent listening skills and use them everywhere I go. 
Which ConnectiveRx value resonates with you the most and why? Compassion is my favorite core value. It is a direct outgrowth of listening to people. If you truly listen to what people have to say, you will develop compassion for them. We ask our employees to be compassionate all day long when working with the patients that need us. I want to make sure we extend that compassion to each other as well. Life is difficult for all of us. But, extending small mercies can make the difference in some big ways.
When you're not working, what are we most likely to find you doing? I love to spend time with my family. They are the most important thing to me. I also love to read and watch documentaries of all kinds. I am curious about the world, people, and other cultures. There is always something to learn and try to understand.