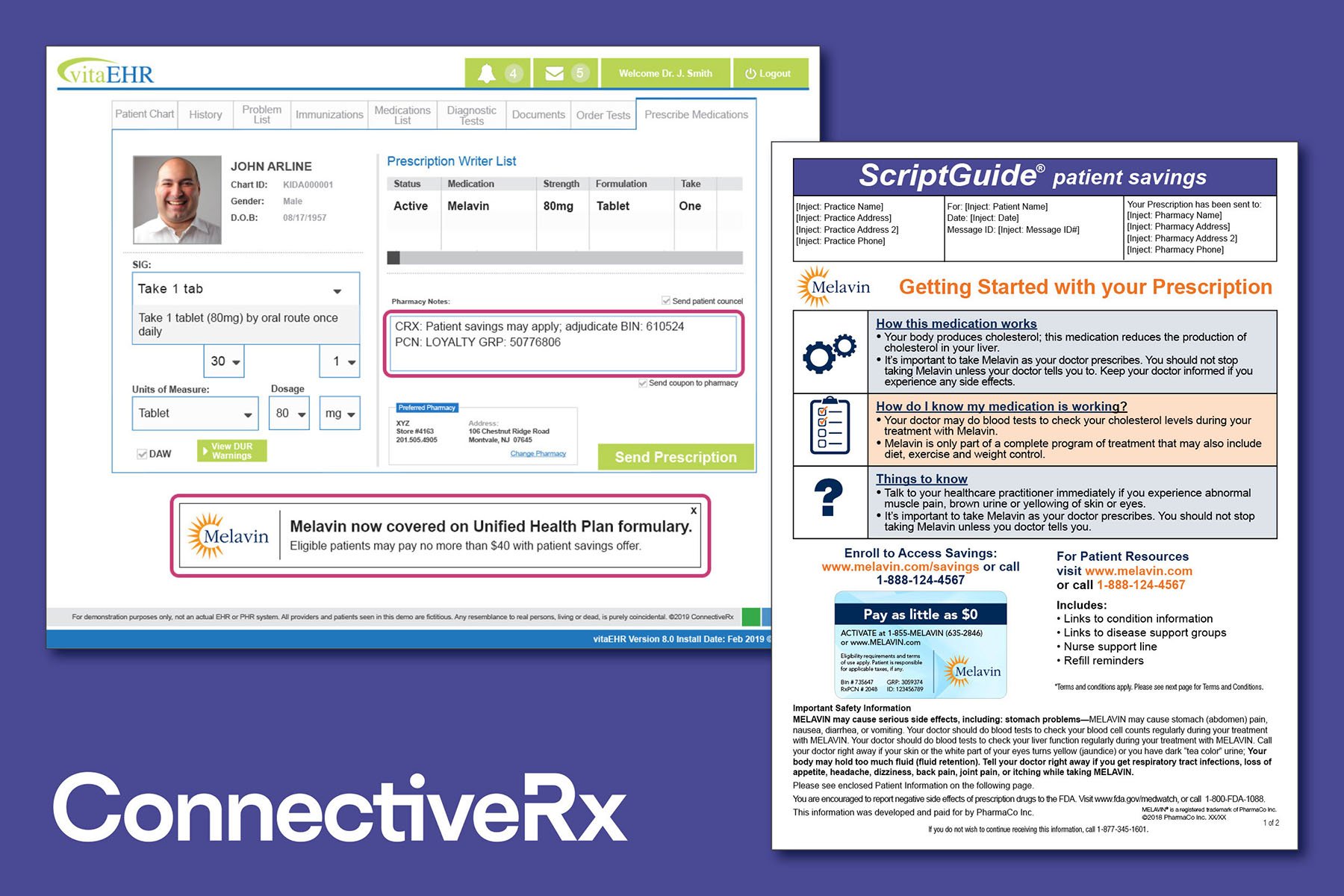 As published in PM360 magazine
"After everything our industry accomplished these past two years during the pandemic, [our winners] deserved a celebration worthy of their accomplishments and we were overjoyed to be able to deliver that with the return of our in-person gala," says Anna Stashower, CEO and Publisher of PM360. "This year's winners have continued to showcase the power of innovation to deliver better care...Not to mention how creativity, powerful messaging, and ingenious applications of technology further help to deliver these treatments and devices to people who need them most."
Each of the winners were judged and selected by the PM360 Editorial Advisory Board, a cross section of experts from across the industry. The awards recognize outstanding companies, CEOs, products, marketers, brand managers, and cutting-edge initiatives within the pharmaceutical, biotech, medical device, and diagnostics industries.
---
Connecting Patients and Prescribers Through ConnectiveRx In-Workflow Solutions
Studies indicate that 20% to 30% of prescriptions are never filled, and approximately 50% of medications for chronic disease are not taken as prescribed. Reasons include the patient's lack of understanding of the potential benefits of the medication, prescriber confidence in the therapy, as well as financial coverage barriers.
ConnectiveRx's mission is to improve how patients get—and stay on—medications by providing patients and prescribers with key information through patients' Electronic Health Records.
The company's innovative range of programs provide clinical messages—all delivered to prescribers in workflow to assist them in choosing the best therapies for their patients. In addition, the e-prescribing model sends physicians money saving offers, educational materials, and other useful information. All content for patients is generated by prescribers' actions, and sent via patient portal, print, or SMS, when available.
Because this information is coming from their trusted providers it is deemed relevant and critical, and patients are more likely to fill and remain adherent to their prescriptions. As an added benefit, any offer information can be transmitted directly to the patients' pharmacy of choice, without any need for the patient to carry information to pharmacists.
Measured results include a consistent record of changing prescriber and patient behavior to improve health. ConnectiveRx reports strong ROI at scale, increased prescribing rates, increased 90-day Rx rates, and increased brand loyalty. Key results of the ScriptGuide program include an overall lift in adherence of 5.1%, and improved NRx fill rates across multiple therapeutic areas.
Learn more about our award winning solutions here.
Posted on: October 26, 2022